Been trying to think positively about this since yesterday. Who knew the same shit fucking happen today. Tried so hard thinking that it's not personal, but I can no longer hold that shit anymore.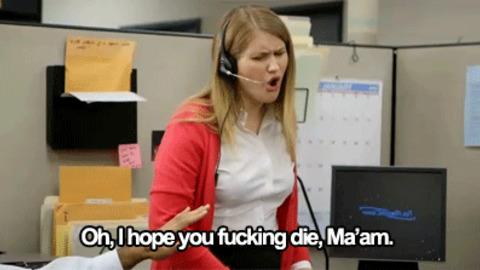 When I first got this job, I thought the only tough side of the job would be facing fussy customers. By here I mean customers that complain a lot, and also rage on us.
Till yesterday, a fucking agent raged on me because a customer called back saying that I have spelled the name wrongly for the flight ticket. Instead of informing me, she fucking raised her volume on me.
By the time she was not even sure am the one who should be blame for the mistake done as I clearly remember I did recap according to what the customer had given. After saying that I have recapped on the information given, she kind of stunned for a while, thinking on what should reply.
She then replied me saying we will let team leader check on this case, and if you have done nothing wrong, it will not be an agent error. Who she think she is by judging me without any investigation taken?!
Then the same shit happen again, with less than 24 hours. Life really does have its way to make my life unpredictable, I seriously do not see this coming.
The bitch fucking yelled at me because I have transfer a call that only speak in English. Why are you fucking piss at me when am only transferring a non Cantonese call to you? Is your English that bad that you think it's an embarrassment to talk to a foreigner with your broken English, cause I can't find any excuse for you to rage on me for that tiny matter.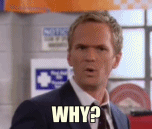 Why can't you fucking tell me there is an English department that will follow up people who speak only English?! When I say tell, I mean tell with your normal tone instead of raising the volume till the point I thought I have murdered your family. Must you be that fucking harsh?!
Who do you think you are? Even the team leaders or the assistant manager did not even react the way you did. You're just a few months longer than I am in the company, and you think you can act like you are the one who pays for my bills?!
Turned out it is not am the only who experience this as she is treating the people she doesn't know the same. So that bitch does has an attitude problem. Everyone is undergoing the same amount of stress and workload, you don't have the right to ruin other's mood.
Am a crybaby. I may look hard on the outside, but deep down, I cry easily.
Tried to hold my tears back the previous day and made it till the end of the day. And did the same shit today and will hold it till the end of the day as well. Still, I secretly curse the bitch die by chocking herself and rot in hell.
I guess this is what the people called life, you still get you shits done no matter what situation you are in. Or should I say, being an adult sucks!